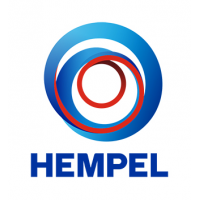 Hempel Group
Chemistry · Large Enterprise
Copenhagen, Denmark · Denmark | CORPORATE
The Hempel Group is a leading innovator in coatings and a truly globally thinking and collaborating organization with excellent technical competencies and highly skilled researchers.

We are the proactive R&D partner that through technology, market insights and customer dialogue helps shape the future profitable growth path for Hempel.

We are innovatively leading in advanced chemistry, in terms of service and advising, in business models and not least in our interaction with customers, and business and technology partners.

Innovation starts with the customer and innovative technology. We form value-adding partnerships with our customers and technology partners. These partnerships ensure that we become even more familiarised with our customers' needs, the challenges they face and new technology trends. Together we develop the unique products that they demand. Our goal is to work – together – to make our customers successful and unleash new technology and innovative products in order to be their partner of choice for innovation.
Research areas
Chemical Technology and Engineering
Energy Technology
Carbon capture and energy
Organization Website

Organization Type

Large Enterprise

Founded

1915

Headquarters

Copenhagen, Denmark

Publications (1)
Start collaborating Now!
We are currently seeking best-in-class collaboration partners for the postings listed below. You can respond to current opportunities by browsing the listed entries. We do want to invite you to cooperate with us so please contact us through the available template and we will get in contact with you. Please provide as much detailed information as possible in order to facilitate the engagement process.
Contact Person
Submission process
• You can submit your solution to any of the current listed needs
• Select an individual posting and click on Submit your proposal
Having troubles submitting your solution?